PERFECT CARB SOURCES FOR MAXIMISING PERFORMANCE: Unlike traditional mass gainers and waxy maize powders, SMART CARB contains absolutely NO added sugars or cheap spiking fillers like corn maltodextrin. Instead, this revolutionary carb powder comes packed with over 20 grams of clean complex carbs from Carb10 Pea Starch and Cluster Dextrin.
CLEAN, HIGH-QUALITY INGREDIENTS THAT FUEL LEAN MUSCLE GROWTH: SMART CARB is designed with premium carb sources that help you recover quicker, increase muscle cell volume, and pack on lean muscle mass! These unique complex carb sources are easily digested and readily solubilized in liquids, making them ideal for before, during, and/or after your workout. Avoid the gut wrenching, corn-based simple sugars and maltodextrin often found in cheaply made carb powders and mass gainers.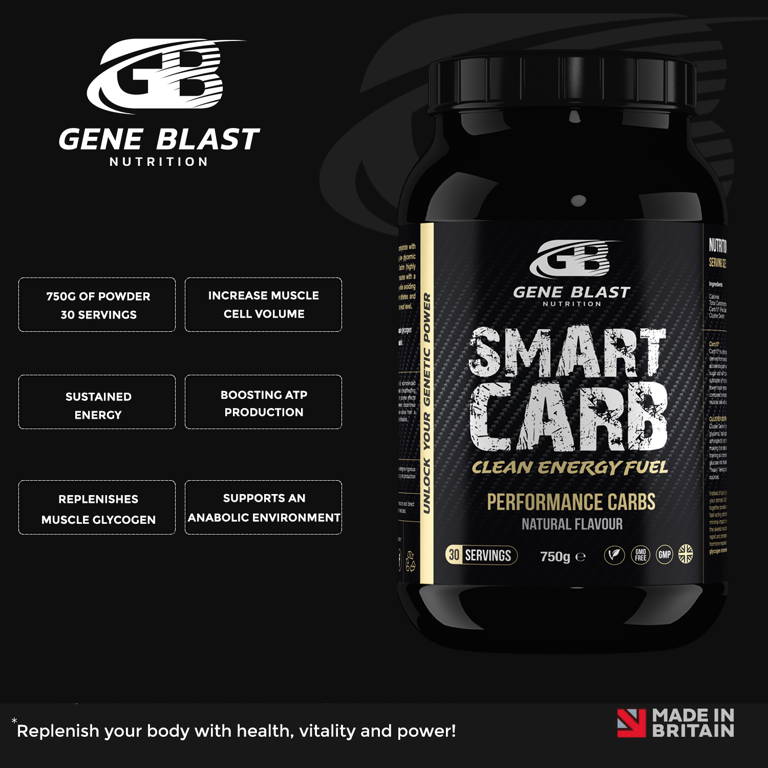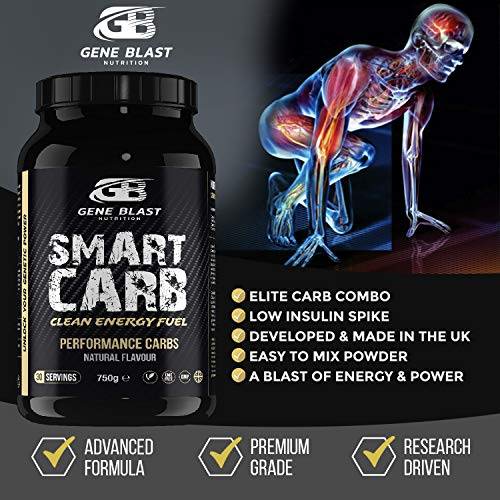 BIGGER MUSCLE PUMPS: Consuming carbohydrates before or during your workout results in greater nitric oxide production, ultimately improving your pump and keeping your muscles full; Smart Carb provides a quality nutrition source that lasts throughout the workout and aids in the muscle building & recovery process.
IDEAL FOR MEN AND WOMEN: That want to keep their body at peak performance. Gene Blast Smart Carb is manufactured in the UK at a GMP certified facility with NON-GMO ingredients and comes with a no fuss 30-day return policy.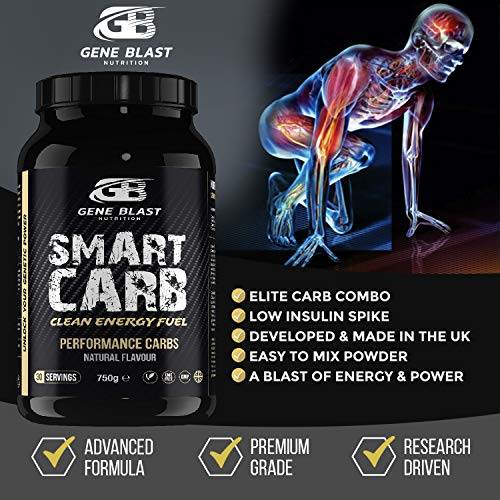 1000+ customers love this product
100% money back guaranteed