High Strength Thermogenic Formula
Each of our fat burn capsules was formulated with ingredients that are researched and proven to support weight control, energy and focus including:

Bitter Orange Extract (495mg): Taking only the raw and useful ingredients of the bitter orange fruit extract to target and support healthy weight, boost energy and curb cravings.
Caffeine (200mg): This natural stimulant comes in the purest form to increase focus, energy and help mobilize fats from fat tissues.
Guarana Extract (50mg): May suppress genes that aid fat cell production and promote genes that slow it down. This natural plant based stimulant may also enhance athletic performance and reduce mental and physical fatigue.
Green Tea Extract (50mg): Rich in nutrients and antioxidants that have been shown to assist in regulating hormones that can enhance thermogenesis, making your body more effective at burning calories to promote health in various ways.
CLA (50mg): Is an omega-6 fatty acid thought to trigger a series of reactions that help stimulate the body to mobilise stored fat and by killing white (bad) fat cells, while also retaining lean muscle mass.
L-Carnitine (20mg) This amino acid has an important role in boosting your body's metabolism. A more efficient metabolism significantly aids your weight control program because you increase the amount of calories you're able to burn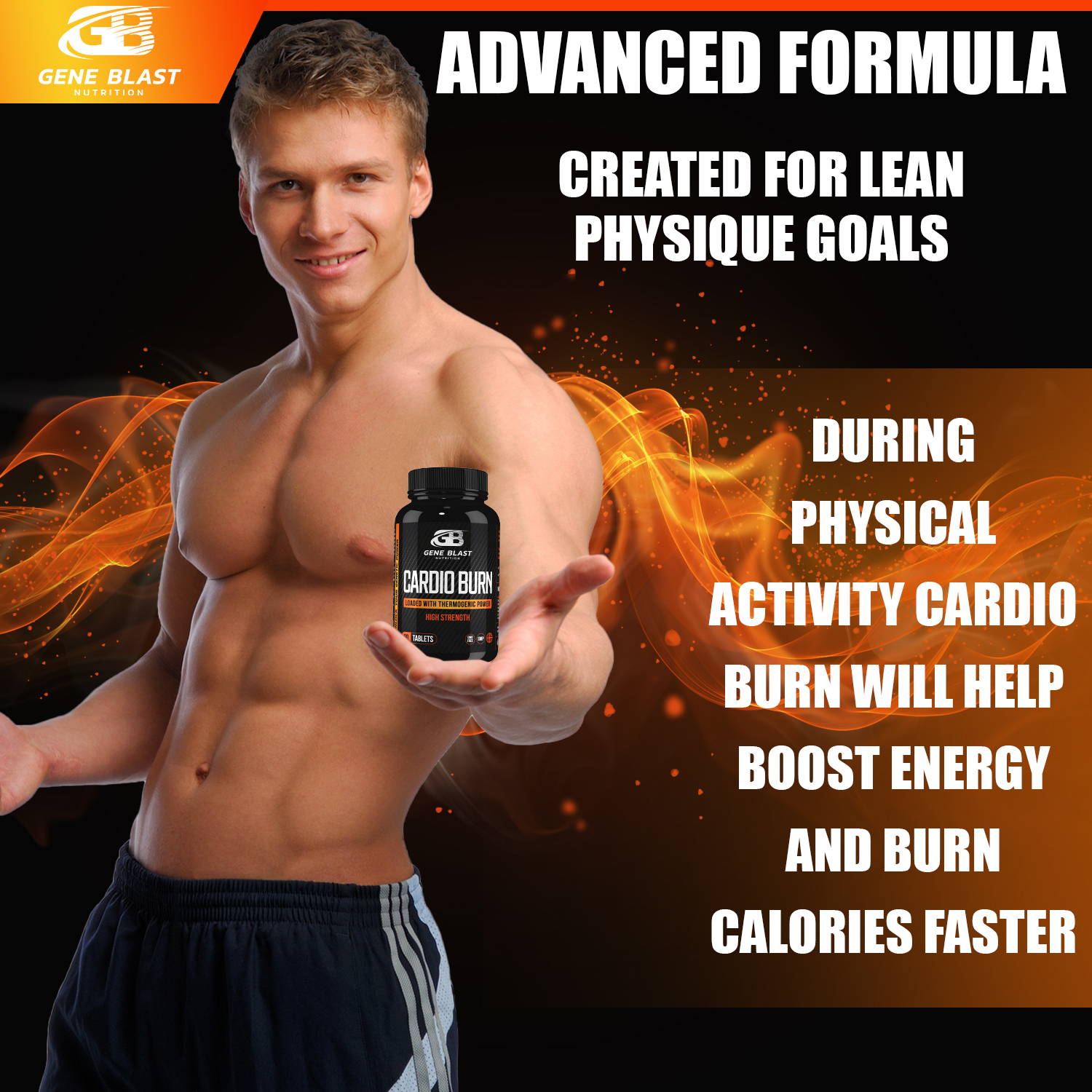 60x Easy to Swallow Tablets
Designed with high-strength easy to swallow tablets, you can take the fat burn tablets 2 times a day with water. If you plan to do physical activity like a workout, it's advised to take 1 tablet 60-minutes before the workout for best results.
A Nutrition Brand You Can Trust
When it comes to daily sports supplement consumption, you are understandably worried about cardio burn & pre-workout capsules that are produced in countries with questionable production quality and standards. You may rest assured with Gene Blast Nutrition, as all our supplements are GMO-Free and produced in a GMP-certified facility right here in the UK.
Now it's time to take your workouts on a new level and lose weight in the process with this potent fat-burning formulation.
⍟ Get the FAT BURN tablets by Gene Blast Nutrition! ⍟
Implied results may vary, as individuals respond differently. Best results assume a healthy lifestyle, appropriate nutrition and training plan.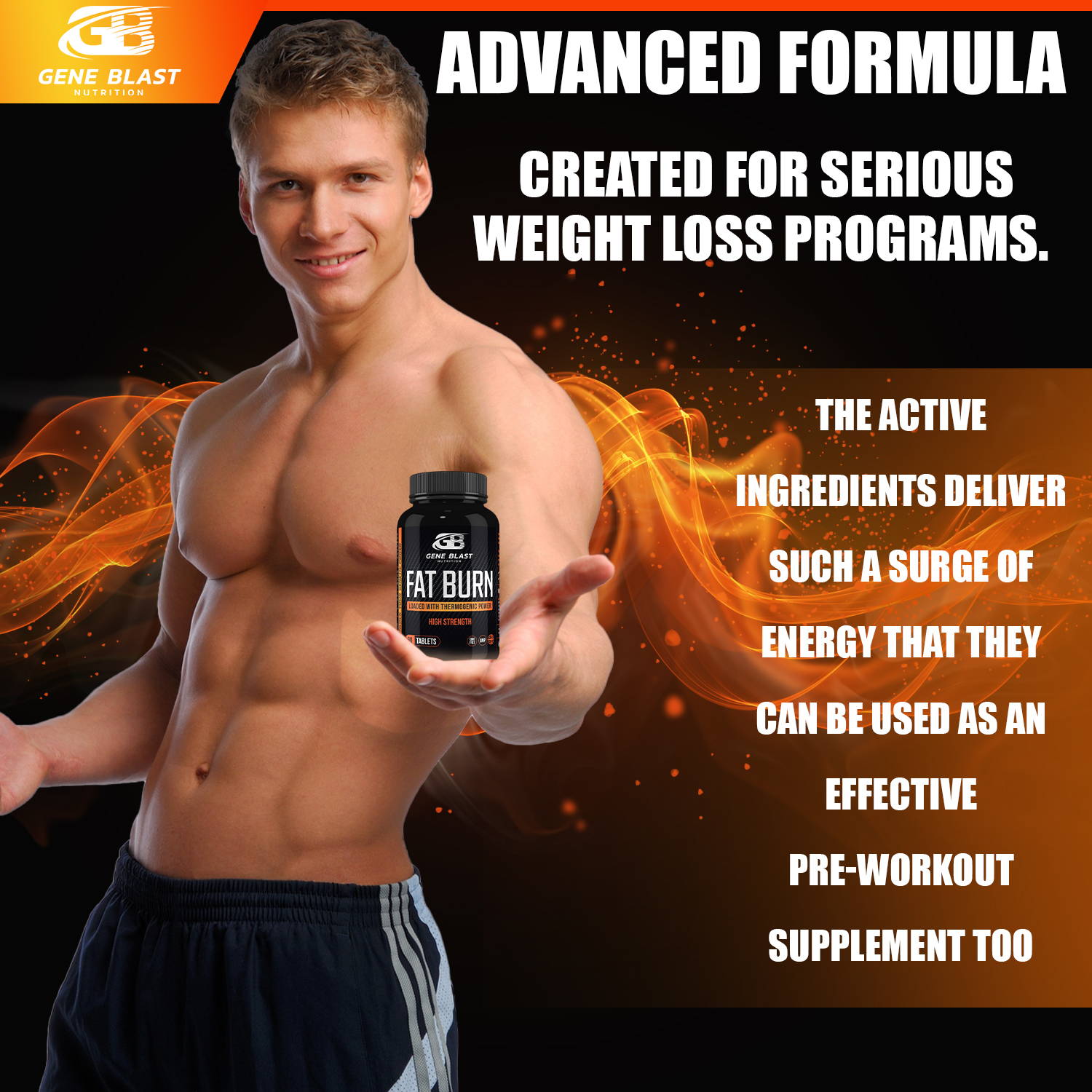 100% money back guaranteed
Love it
I take this fat burn about 1 hour before I do cardio and it gives me a really good sweat on
AMAZINGGGGG
I was sceptical about this product as i have tried so many fat burners and they tend to leave me feeling sick, or give me an acid feeling after, for example Grenade. This fat burner is incredible. It supresses my appetite, gives me more energy when training and doesn't give me any negative after effects. I love it. I have recommended this product to a few of my friends who have also purchased and love it just as much as I do.